Skaros was Santorini's capital until the 18th century: An imposing medieval fortress that offered protection from the raiding pirates who plagued the region at the time. As the marooners' threat started subsiding by the early 17th century, the castle's evacuation also commenced; with the rich Roman Catholics who once inhabited it, moving to Fira, in search for a lower and flatter level with easier access to the sea. Until then- the now bustling, cosmopolitan- Fira had nothing to show but a few kanavas (traditional wineries), vineyards and summer lodgings.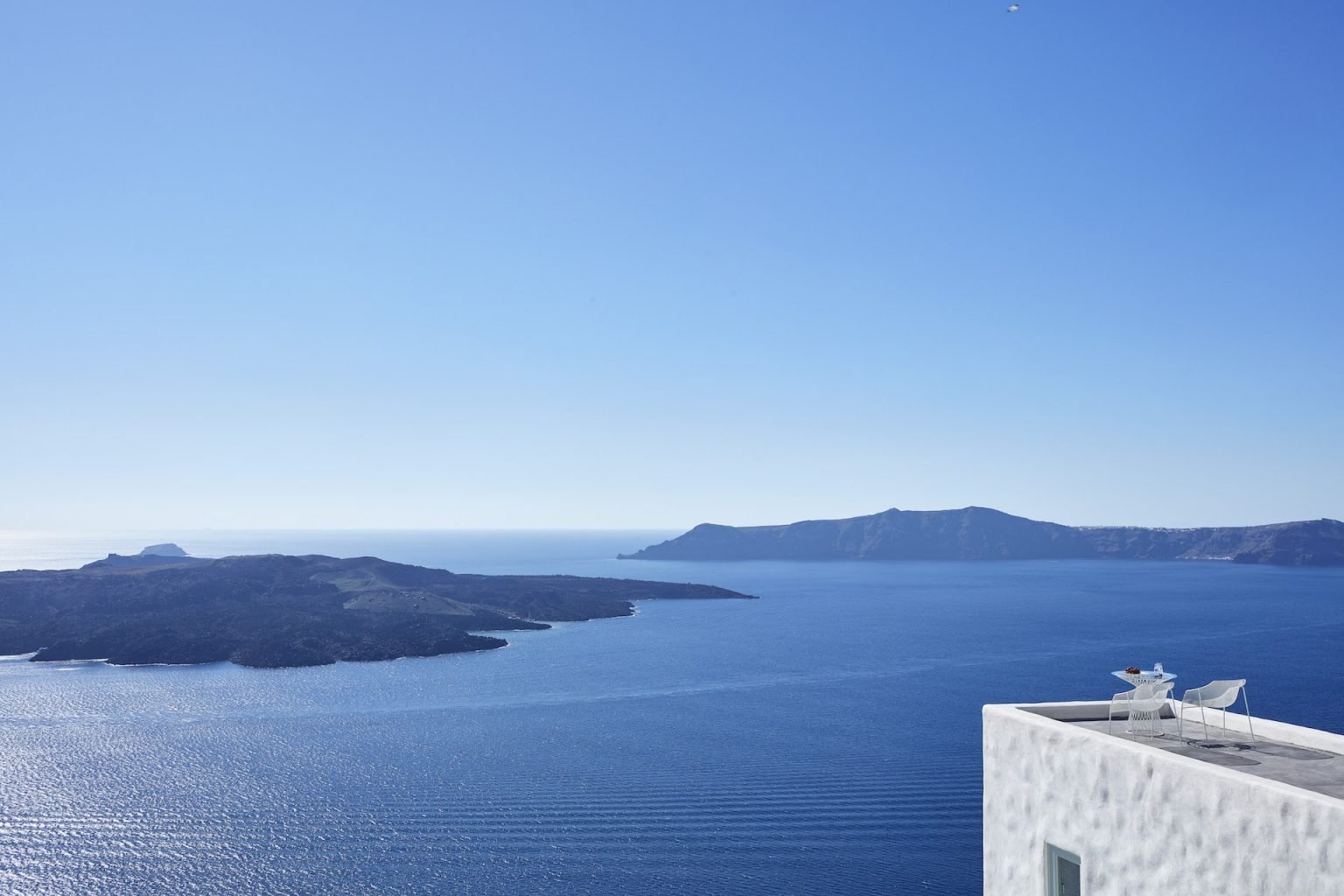 Venetian influences and neoclassical morphological elements
Fira's buildings were constructed primarily from materials coming straight from the island's volcanic soil–black and red rock, pumice, volcanic ash mixed with lime-while they were divided into two main categories: "Yposkafa"-cave houses, traditionally for the lower classes and urban dwellings, for the upper classes. The latter were initially rather plain; but as commerce and trade started flourishing in the 18th and 19th centuries, they became more elaborate; integrating Venetian influences and neoclassical morphological elements.
The inhabitants' craftsmanship is also manifested in their churches-basilicas and cruciform-domed, with characteristic domes and square steeples, some dating back to the 17th century.
Lower Fira, is a historic, quaint neighborhood among the first to develop in town. Featuring both cave houses as well as mansionesque buildings, lower Fira offers a supreme, panoramic caldera view, yet is significantly less crowded and noisy than the town center.
The hotel's location
Limestone , though safely removed from the town's buzz and hubbub, is a mere minutes walk away from Fira's center with all the restaurants, cafes, boutiques, jewelry and crafts shops.
It is 6 km from the airport and 8 from the port. Not to be missed, Oia is 11 km away; while the imposing archeological site of Akrotiri is at a distance of 18 km. The nearest beach is Vourvoulos, while access to a host of other fabulous beaches, including the ever-popular Vlychada, Perivolos and Perissa is quite easy by car, taxi or bus.
While bus service is quite regular and efficient in Santorini, It is recommended that you hire your own vehicle to get around at your convenience. Feel free to contact us for more information.