Spurred by love for this magical land we are lucky to call home, we set about with creating a premium hospitality unit with the discerning traveler in mind.
Our island's one of a kind volcanic soil -and soul – fueled our imagination; and gave us abundant inspiration. Limestone was thus born.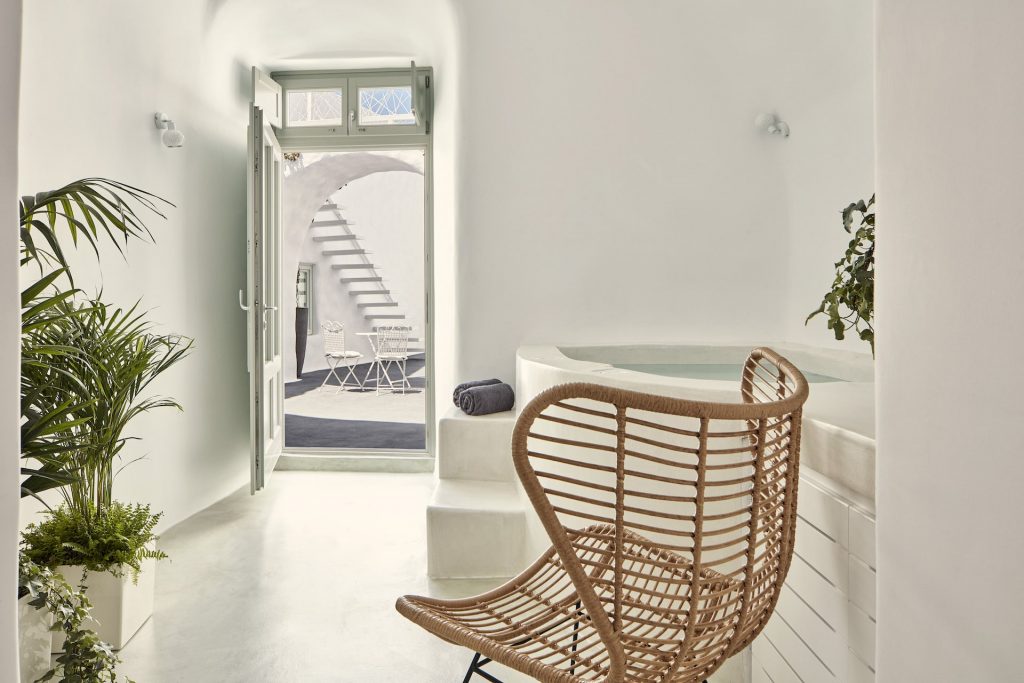 With ample respect to the local vernacular architecture and surrounding environment, a typical 1925 mansion with yposkafa (Santorini's characteristic bioclimatic structures which are excavated into the rock), was artfully transformed into a modern day, sophisticated collection of suites, offering the ultimate in comfort and indulgence: Complete mind, body and spirit rejuvenation; total indulgence of the five senses; a celebration of the good life.
Home away from home atmosphere
For haute aesthetics, state of the art amenities and the latest conveniences, are seamlessly blended with premium, tailor made services, the most capable and convivial staff; and a distinct home away from home atmosphere. And that's not to mention the world famous, mind blowing view.
After all Limestone is advantageously located in lower Fira: A historic, quaint and quiet, neighborhood, with arguably the best caldera vistas and the-considerable- added bonus of being safely removed from all the touristy hustle and bustle; yet within a mere minutes' walk from all the action!